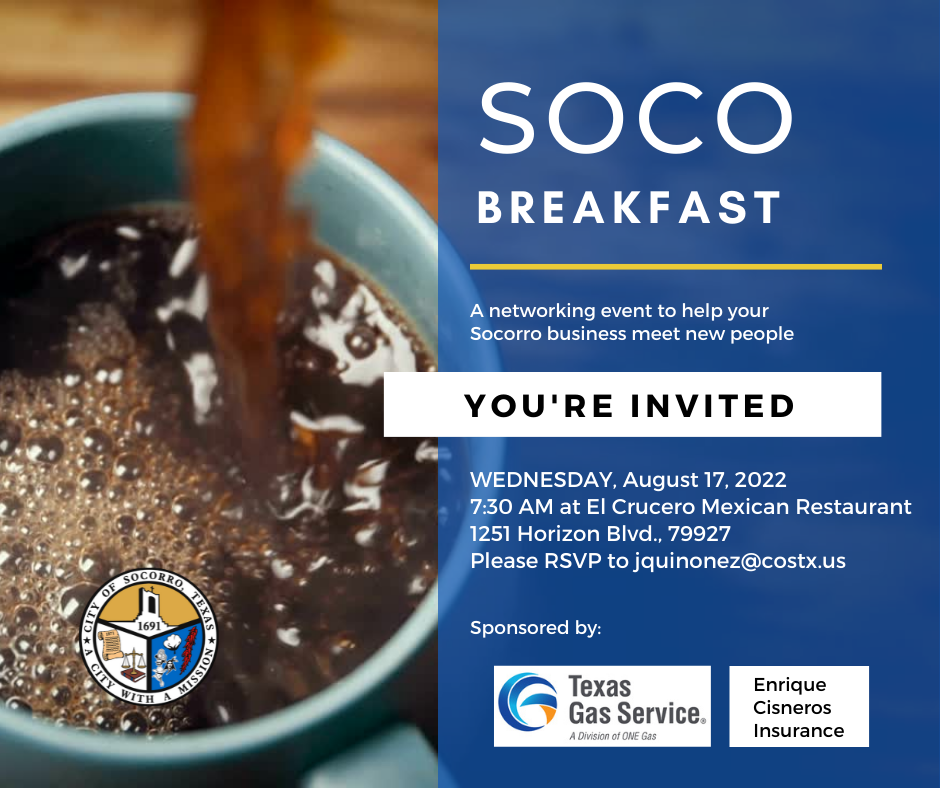 SOCO Breakfast – a networking opportunity for your small business
Socorro Small Businesses – Join us for a networking breakfast! 
Join us for our upcoming SOCO Breakfast – a networking event for Socorro small businesses. Enjoy your coffee and breakfast while you network! This FREE event is scheduled for Wednesday, August 17, 2022, at 7:30 AM at El Crucero Mexican Restaurant (251 Horizon Blvd, Socorro, TX 79927). Please RSVP as soon as possible. Call Jose Quinonez at 915-858-2915 ext 5016 or email at jquinonez@costx.us to RSVP or get more information on this event.
Thank you to our sponsor Texas Gas Service, and Enrique Cisneros Insurance, and thank you to El Crucero Mexican Restaurant for hosting this event.
FOR MORE INFORMATION call 915-858-2915 extension 5016
#SocorroProud #SupportLocal #ShopLocalSoco