Animal Services
Office: (915) 858-9237
Ricky Norte
Animal Control Officer
Adam Nevarez
Animal Control Officer
 The Texas Department of Transportation (TxDOT) would like to invite you to an in-person PUBLIC MEETING. 
TxDOT El Paso District is conducting a feasibility study to identify potential improvements to North Loop Drive (FM 76).
 The meeting will occur on Tuesday, February 28, 2023, from 4 p.m. to 7 p.m. (MT) at 860 Rio Vista Road, Socorro, TX, 79927. 
If you have any questions on the project, please get in touch with
 Jose A. Bocanegra, TxDOT Project Manager, at (915) 790-4365
Virtual Public meeting Visit:
Enter in the search bar:
FM76 North Loop Drive Feasibility Study 
800 N. Rio Vista Rd.,
Socorro, TX 79927 
(915) 872-8673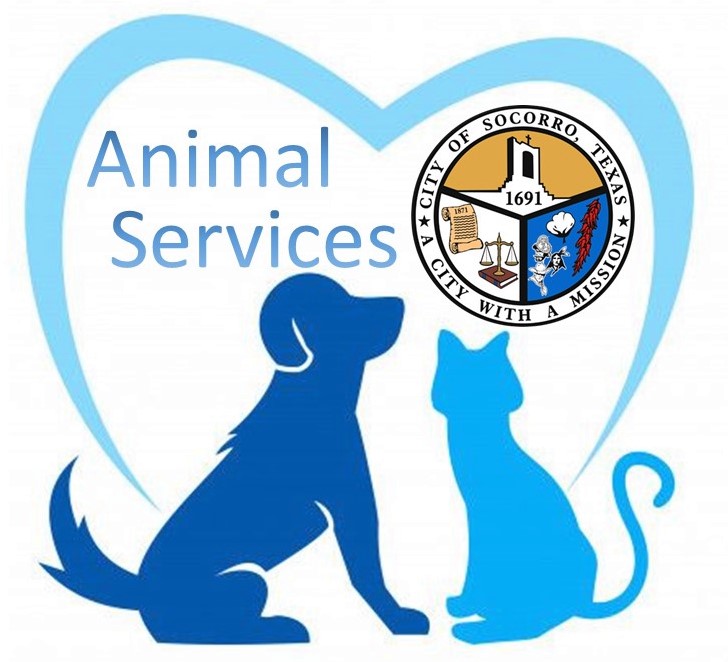 The City of Socorro is now offering its own Animal Services! As of October 18, 2021, the City of Socorro's Animal Services enforcement was established to provide better serves in animal control needs for Socorro residents.
CALL (915) 858-6983 FOR ANIMAL SERVICES
Call (915) 858-6986 to report animal services needs. ALWAYS call 911 in case of emergencies.
The City of Socorro Animal Services Office is located at
Normal Office hours of operation are:
Monday – Friday between the hours of 8:00 a.m. to 5:00 p.m.
Holidays may affect Hours of Operation


The City of Socorro is working hard to bring our growing city better connected.
Stay connected and Report Issues by:
Submit online by clicking the link below:
Always call 911 for all emergencies!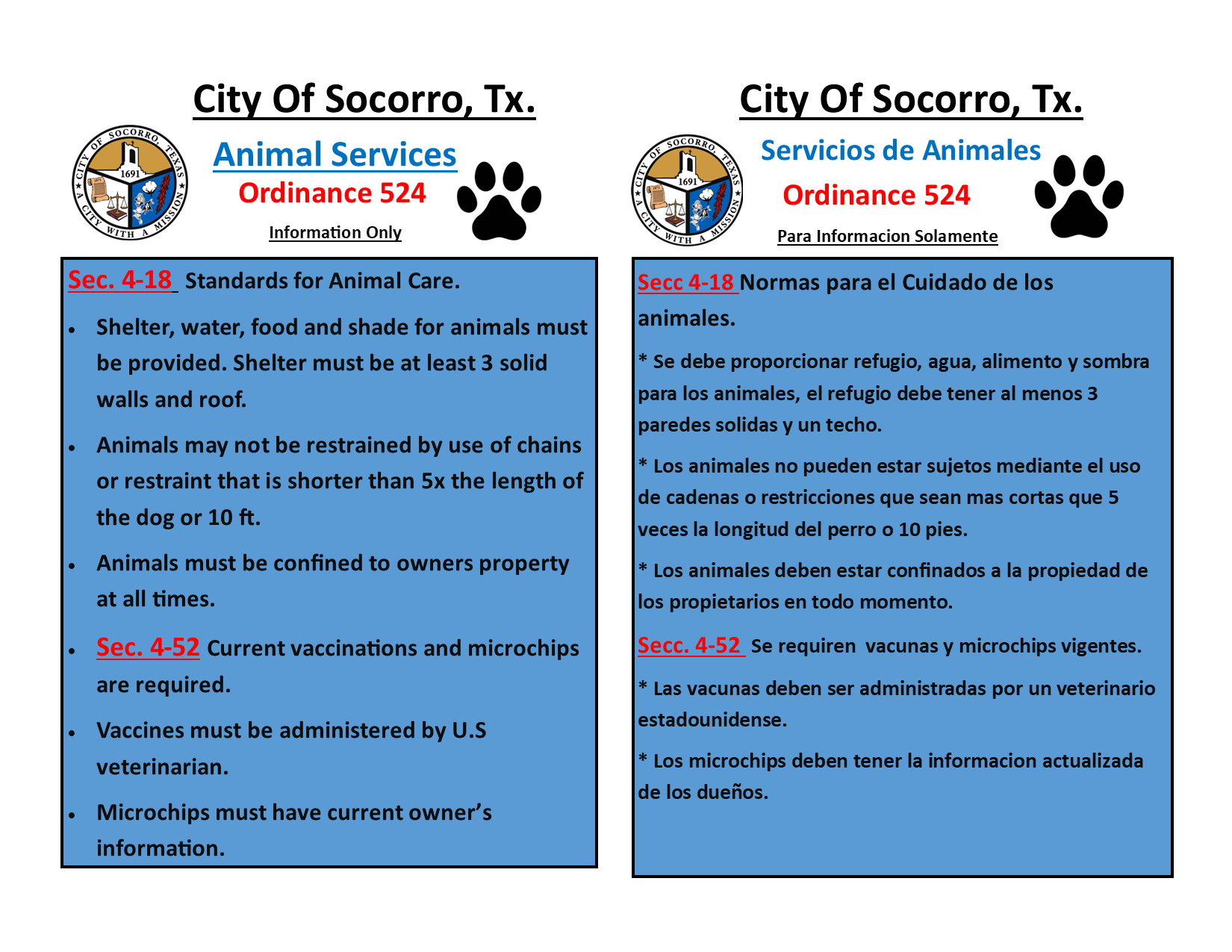 Code Enforcement
800 N. Rio Vista Rd.
Socorro, TX 79927
915-872-8673
Socorro Police Dept.
240 N Moon Rd.
Socorro, TX 79927
915-275-1048
Non- Emergency reports
915-858-6986