Recursos de vivienda justa
FAIR HOUSING IS YOUR RIGHT
Fair Housing is for Everyone!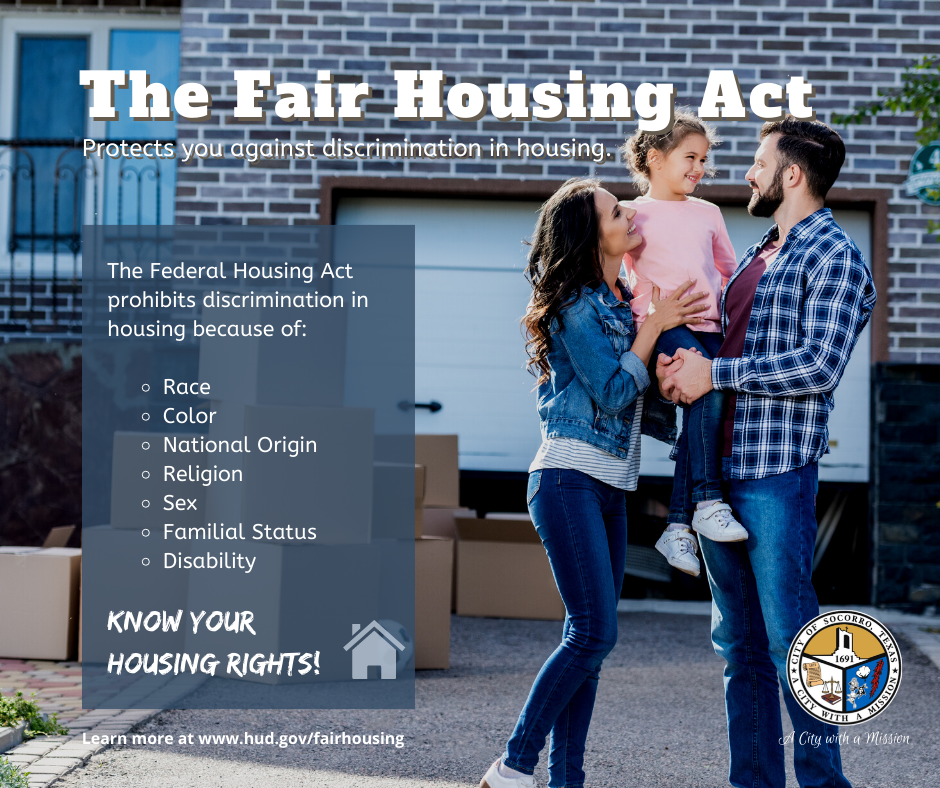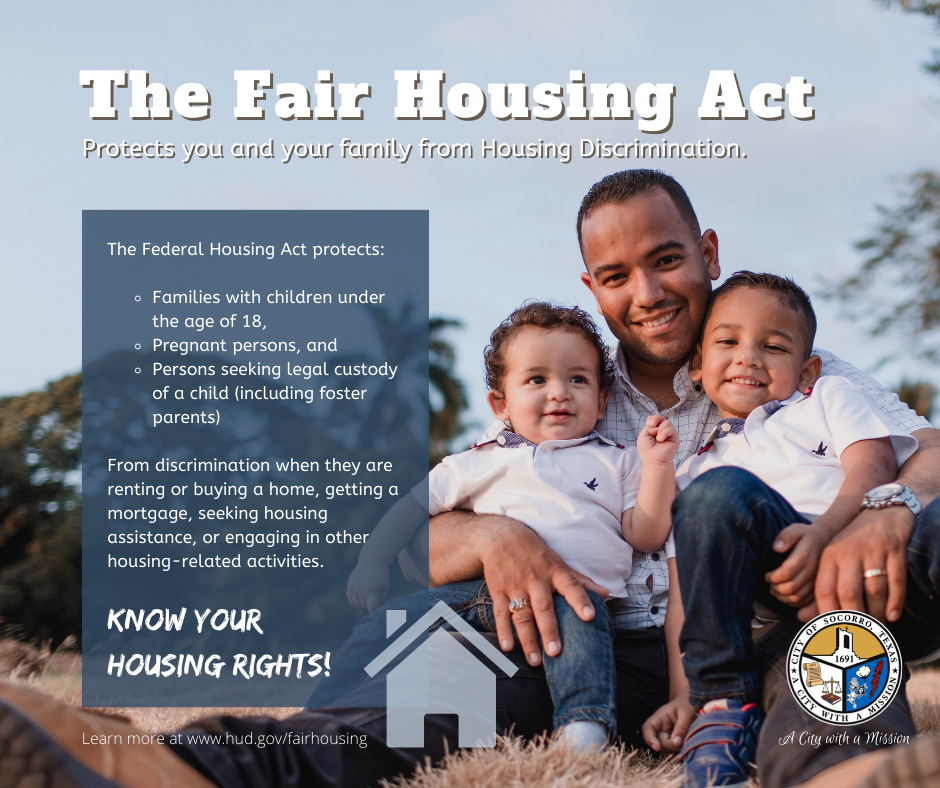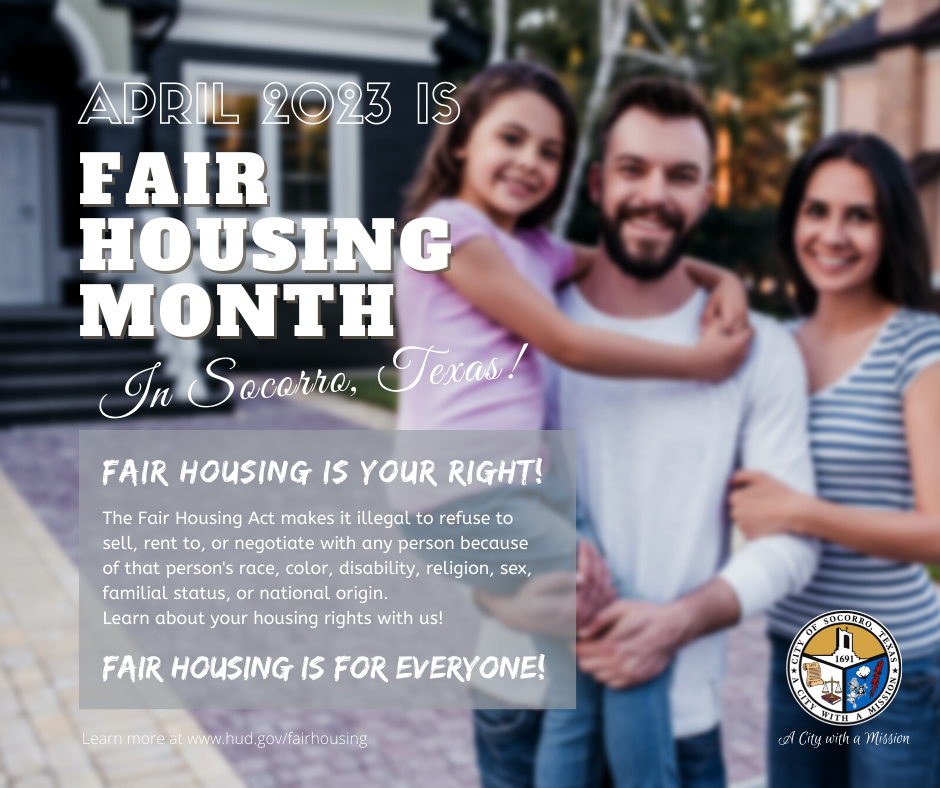 Fair Housing is for Everyone!
The 1968 Fair Housing Act is a federal act in the United States intended to protect people from discrimination when they are renting or buying a home, getting a mortgage, seeking housing assistance, or engaging in other housing-related activities. The Fair Housing Act prohibits discrimination in housing because of race, color, national origin, religion, sex, familial status, disability.
What is the goal of the Fair Housing Act?
The goal of the Fair Housing Act is to end discrimination against the seven protected classes in any of the following ways: refusing to rent housing, sell housing, or negotiate for housing, and making housing unavailable or lying about the availability of housing.
What are the seven protected classes?
Race: A grouping of humans based on a shared physical or genetic trait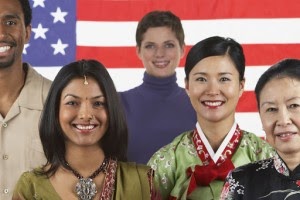 Examples of discrimination based on race: 
A landlord or lender steers a black family from renting or purchasing a home in a predominantly white neighborhood because they are black.

A landlord or lender includes different terms or conditions in leases, sales or loans – like imposing higher interest rates on loans for Hispanic persons.

Appraisers under- or over-appraise property that is owned or bought by a person of color.
Color: The shade of skin as an indication of someone's race or ethnicity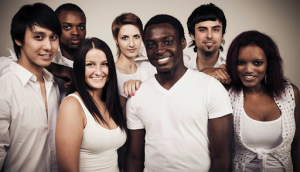 Examples of discrimination based on color:
A real estate agent shows homes located in low-income neighborhoods only to people with darker skin colors.

A real estate agent persuades owners to sell, rent or deny their property due to the pigment of someone's skin.
Religion: A particular system of faith and worship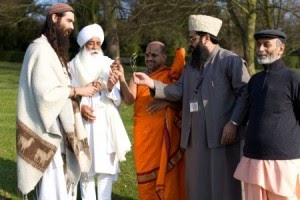 Examples of discrimination based on religion:
A leasing agent quotes waiting periods for available units to someone wearing a head covering when apartments are immediately available.

A property management company prohibits head coverings in common areas of a housing complex.

A landlord denies a dwelling to someone because they are Jewish.
Familial Status: Households that have children under the age of 18 or are expecting a child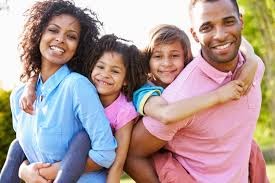 Examples of discrimination based on familial status:
A landlord refuses to rent a one-bedroom to a parent with a child.

A landlord produces discriminatory advertisements, like advertisements that say "no children".

A landlord restricts residents with children to certain buildings in a complex.
National Origin: persons from another country or part of the world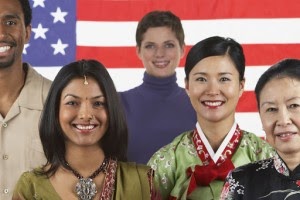 Examples of discrimination based on national origin:
A real estate agent refuses to assist a homebuyer who has limited English proficiency.

A property management company cannot require residents to only speak English in common areas.
Sex: The characteristics pertaining to and differentiating between masculinity and femininity based on biological sex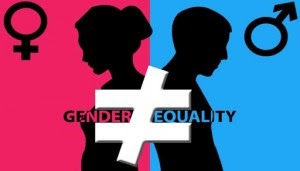 Examples of discrimination based on sex:
A landlord offers to reduce the rent or other housing benefits in lieu of sexual favors.

A landlord cannot deny access to or membership in a facility or service due to someone's biological sex.
Disability: A person who experiences functional limitations in three or more of the following areas of life activity: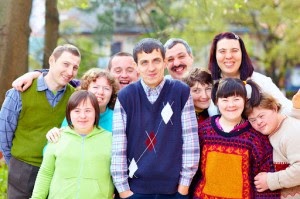 Examples of discrimination based on disability:
Self-care

Learning

Mobility

Self-direction

Receptive or expressive language

Capacity for independent living

Economic self-sufficiency
Everyone! The Fair Housing Act protects everyone against housing discrimination, no matter who you are or what you look like.
What Housing is Not Covered?
The Fair Housing Act covers most housing transactions, although it does have certain exemptions. In some circumstances, the Act exempts owner-occupied buildings with no more than four units, single-family housing sold or rented without the use of a broker, and housing operated by organizations and private clubs that limit occupancy to members. In addition, housing does not need to be made available to a person who is a direct threat to the health and safety of others or who currently uses illegal drugs.
Do You Believe You Have Heen a Victim of Housing Discrimination?
If you believe you have been a victim of housing discrimination call 1-800-669-9778 or visit hud.gov/fairhousing to file a complaint.
LA VIVIENDA JUSTA ES SU DERECHO
¡La vivienda justa es para todos!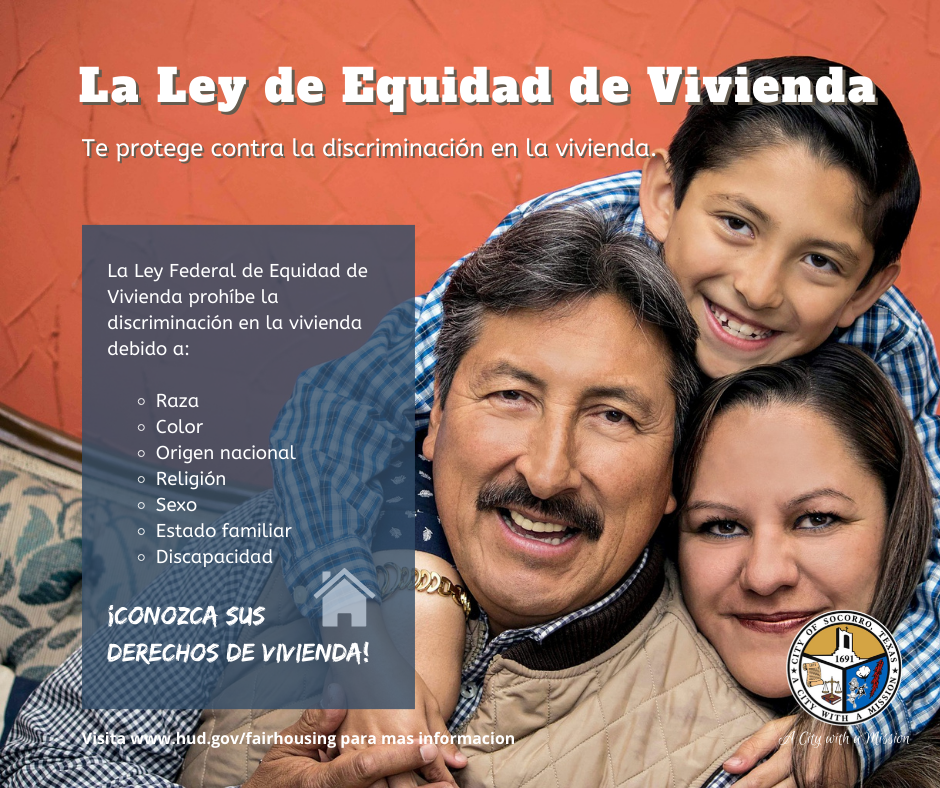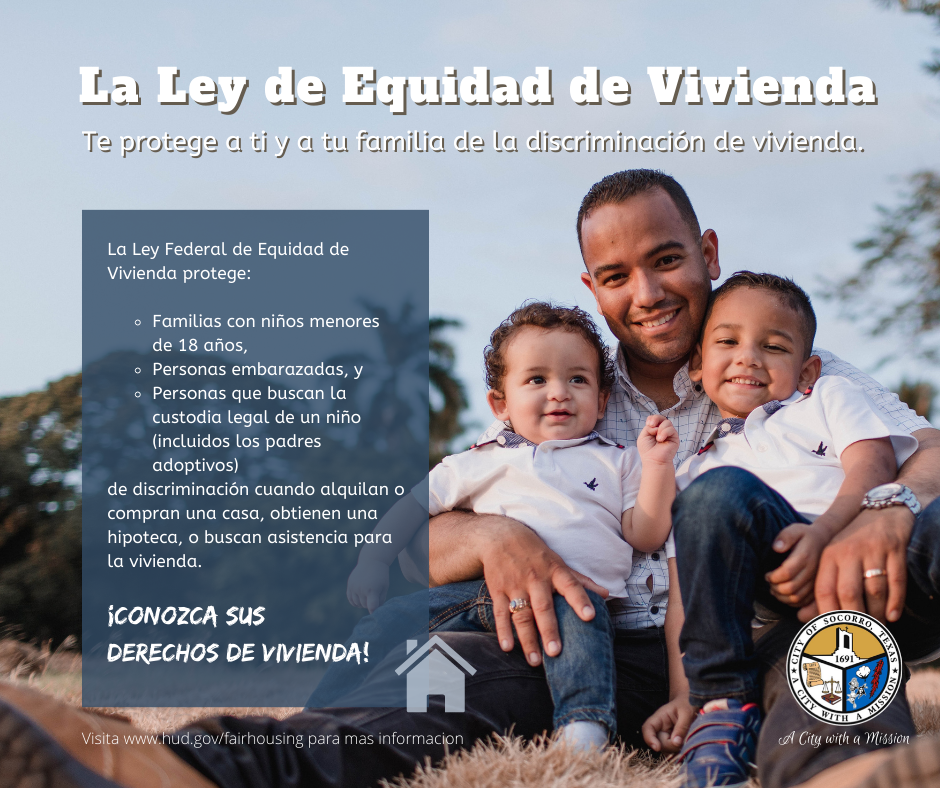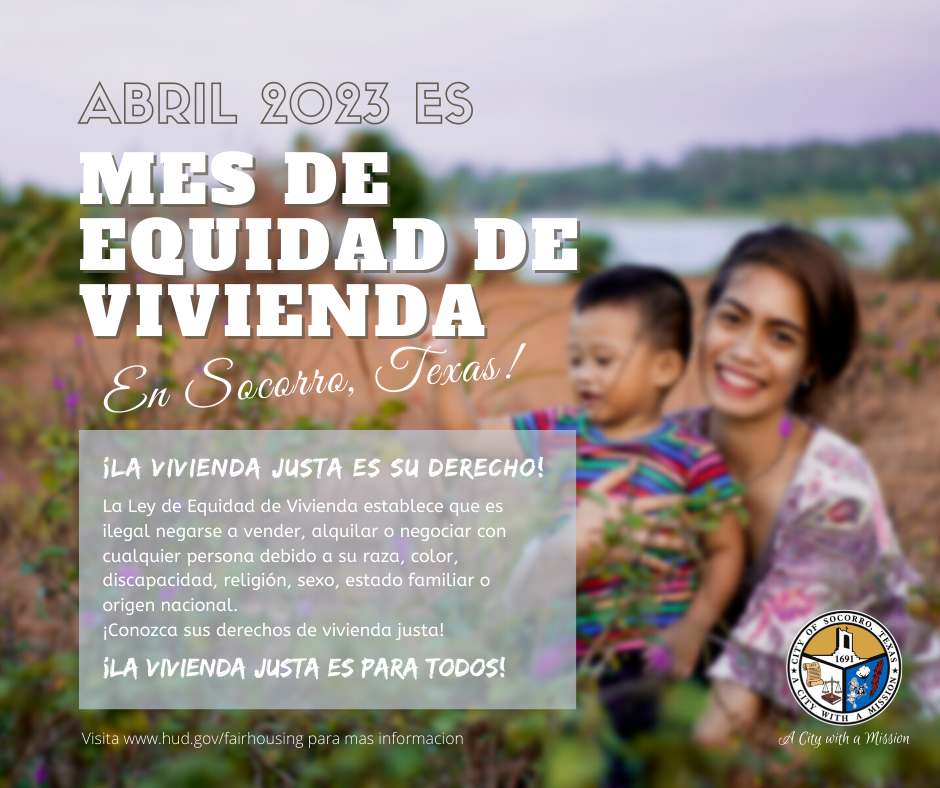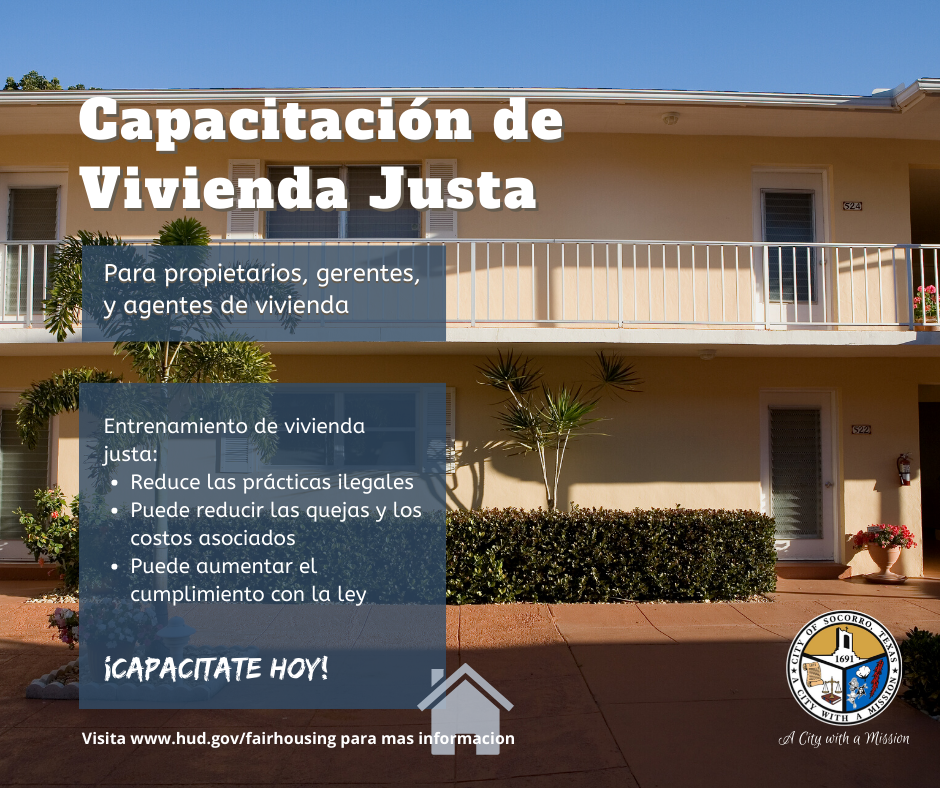 ¿Que es la Ley de Vivienda Justa?
La Ley de Vivienda Justa de 1968 es una ley federal en los Estados Unidos que protege a las personas contra la discriminación cuando alquilan o compran una vivienda, obtienen una hipoteca, solicitan asistencia para la vivienda o participan en otras actividades relacionadas con la vivienda. La Ley de Vivienda Justa prohíbe la discriminación en la vivienda por motivos de raza, color, origen nacional, religión, sexo, estado familiar, y discapacidad.
¿Cuál es el objetivo de la Ley de Vivienda Justa?
El objetivo de la Ley de Vivienda Justa es poner fin a la discriminación contra las clases protegidas. La discriminación puede demostrarse en cualquiera de las siguientes circunstancias: Cuando estás negando la alquilación o compra de una vivienda, o al negociar para obtener una vivienda. Fingir que la vivienda no está disponible o mentir acerca de la disponibilidad de alguna vivienda también es considerado discriminación y es prohibido por la Ley de Vivienda Justa.
¿Cuáles son las siete clases protegidas?
Raza: Una agrupación de seres humanos según los rasgos físicos o genéticos compartidos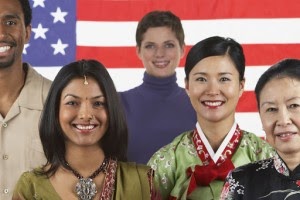 Ejemplos de la discriminación basada en la raza:
Un propietario o prestamista evita que una familia negra alquile o compre una casa en un vecindario predominantemente blanco porque son negros.

Un arrendador o prestamista incluye diferentes términos o condiciones en arrendamientos, ventas o préstamos, como imponer tasas de interés más altas en préstamos para personas hispanas.

Los tasadores subestiman o sobrevaloran una propiedad que es propiedad de una persona de color.
Color: El color de la piel como un indicador de la raza o etnia de alguien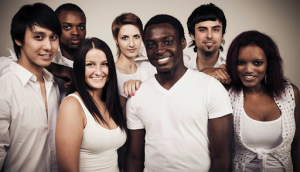 Ejemplos de discriminación basadas en el color:
Un agente de bienes raíces muestra casas ubicadas en vecindarios de bajos ingresos solo para personas con colores de piel más oscuros.

Un agente de bienes raíces persuade a los propietarios a vender, alquilar o negar su propiedad debido al pigmento de la piel de alguien.
La religión: Un sistema particular de fe y de culto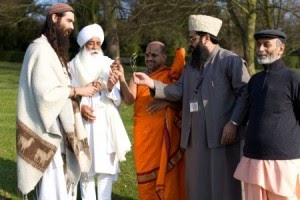 Ejemplos de discriminación basadas en la religión:
Un agente de arrendamiento cita períodos de espera de unidades disponibles para alguien que utiliza una cobertura para la cabeza cuando hay apartamentos disponibles inmediatamente.

Una empresa de gestión prohíbe cubrimientos de cabeza en áreas comunes de un complejo de viviendas.

Un propietario niega una vivienda a alguien porque es judío.
Estado familiar: Los hogares que tienen niños menores de 18 años o que esperan un niño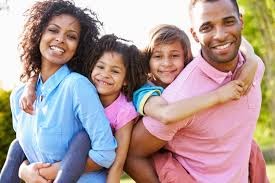 Ejemplos de discriminación basada en el estado civil:
El dueño se niega a alquilar una habitación a un padre con un niño.

Un propietario produce anuncios discriminatorios, como anuncios que dicen "no niños".

Un propietario restringe a los residentes con niños a ciertos edificios en un complejo.
Origen nacional: Las personas de otro país o región del mundo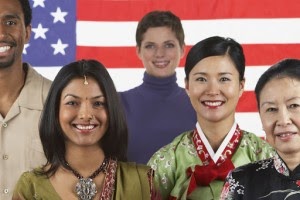 Ejemplos de discriminación basada en el origen nacional:
Un agente de bienes raíces se niega a ayudar a un comprador que tiene un dominio limitado del inglés.

Una empresa de administración de propiedades no puede exigir que los residentes sólo hablen inglés en las áreas comunes.
Sex: Las características perteneciente a, y diferenciar entre masculino y lo femenino basado en el sexo biológico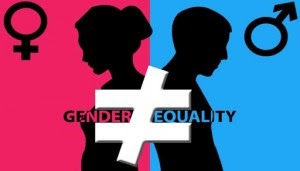 Ejemplos de discriminación por razón de sexo:
Un propietario ofrece reducir el alquiler u otros beneficios de vivienda en lugar de favores sexuales.

Un propietario no puede negar el acceso o la membresía en una instalación o servicio debido al sexo biológico de alguien.
Discapacidad : Una persona que experimenta limitaciones funcionales en tres o más de las siguientes áreas de actividad de la vida: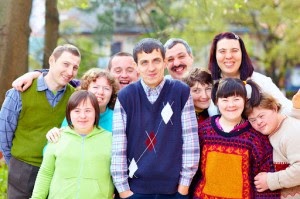 Ejemplos de discriminación de discapacidad:
Autocuidado

Aprendizaje

Movilidad

Autodirección

El lenguaje receptivo o expresivo

Capacidad de vivir independientemente

La autosuficiencia económica
Además, es ilegal para cualquier persona:
Amenazar, coaccionar, intimidar o interferir con cualquier persona que ejerza un derecho de equidad de vivienda o ayudando a otros a ejercer ese derecho

Anunciar o hacer cualquier declaración que indique una limitación o preferencia basada en una clase protegida. Esta prohibición contra la publicidad discriminatoria se aplica a viviendas unifamiliares y ocupadas por sus propietarios que de otro modo están exentas de la Ley de Vivienda Justa.
¡Todo el mundo! La Ley de Vivienda Justa protege a todos contra la discriminación en la vivienda, sin importar quién eres o cómo te ves.
¿Qué vivienda no está cubierta?
La Ley de Vivienda Justa cubre la mayoría de las transacciones de vivienda, aunque tiene ciertas exenciones. En algunas circunstancias, la ley exime a los edificios ocupados por sus propietarios con no más de cuatro unidades, a las viviendas unifamiliares vendidas o alquiladas sin el uso de un corredor, y a las viviendas operadas por organizaciones y clubes privados que limitan la ocupación a los miembros. Además, no es necesario que la vivienda esté disponible para una persona que representa una amenaza directa para la salud y la seguridad de otras personas o que actualmente consume drogas ilegales.
Cree Que Ha Sido Victima de Discriminacion en la Vivienda?